Merry Christmas & Happy New Year!
From our family to yours, our best wishes for a Merry Christmas and Happy 2017! Please enjoy with family and friends, and travel safely during this Holiday Season. We look forward to the many exciting new opportunities in the New Year, and we are happy to share the gift of music with our many students and supporters! God Bless!
Student Christmas Raffle Winners announced!
Hamburg Percussion is happy to announce the WINNERS for the 2016 Student Christmas Raffle! Got to our YouTube channel to access the video! https://www.youtube.com/watch?v=yCHZaatMJLc&t=41s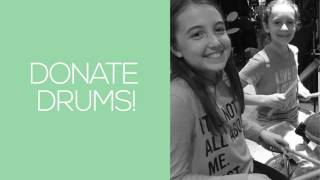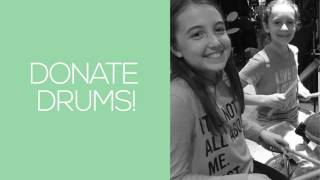 Please donate to Buffalo Drummers Project
The Buffalo Drummers Project (@BuffaloDrummersProject) collects USED and NEW drums, cymbals, shell packs, hardware, and money donations to provide "Kits for Kids" year round, but especially during the Christmas Season. They clean and assemble complete kits for families to give to their kids that are aspiring drummers! It helps families that may not be able to afford the expense of drums for their children. Find out more information on where to donate on FaceBook @BuffaloDrumm